About My Books
About 'The President'
The President is a re-working of Niccolo Machiavelli's The Prince, done in modern idiom and illustrated with contemporary and historical examples. The original text has been re-arranged, selected, and supplemented for relevance to contemporary political developments and situations. As with the original work, The President might be viewed as ironical and satirical - particularly with reference to President George W. Bush - or it might be considered to be an insightful, incisive commentary on effective political behaviour. It was published by Ginninderra Press during 2008 (http://www.ginninderrapress.com.au/ - then go to the non-fiction page).
Works in Progress: 'Africa Semper Novi' and 'Around Rakaposhi', both non-fiction.
About other books that I have written:
To Dream Again - a novel published by Kwela Books, Cape Town
In this novel from Namibia reflecting postcolonial disillusionment, Kerem, a newspaper editor in the newly liberated country of his birth, is forced to reexamine his life-his rural youth, his coming to political consciousness, his path as an activist and revolutionary, his exile in London, and his eventual return. He does this as meticulously as his father used to examine his carvings through a magnifying glass. The title is taken from William Shakespeare's The Tempest, where Caliban refers to the dreamlike state before reality has dawned. Many of the elements found in postcolonial literature from Africa, and many typical players on the colonial and postcolonial stage reappear in this fine novel. (From the blurb on Amazon.Com)
To order To Dream Again at a price of AUS$15.00 per copy (excluding p&p), e-mail a request to embi1@bigpond.com.
--------------------------------------------------------
A Small Space - a novel published by Online Originals, London
The novel begins in South West Africa [i.e. Namibia] of the 1860s -- a time of upheaval and transition -- where Cornelia, a strong-willed coloured girl of Ooorlam Nama background, and James, a young British trader, have a short-lived love affair, doomed by the violence of colonial Africa's early history. The scene changes to the same location over a century later, where Julienne and Simon, both activitists in the 1980s Namibian liberation movement, are also drawn into romance.

"A Small Space is an historical novel, a love story and an adventure story rolled into one. The love affair between Julienne and Simon across their 'parallel worlds' of different colours, classes and cultures, is adroitly woven and holds the reader's interest. This novel is also about 'space', that within and that without. There are many beautiful portrayals of the landscape. But 'space' is also internal. A Small Space is an unusual novel and worth the effort to read it either on or off the Web!" Arts and Culture Review, Botswana
Click here to access A Small Space .
--------------------------------------------------------
A New Thing? - a non-fiction work published by the Ecumenical Institute, University of Namibia, Windhoek
This is an historical account of the 'independence year' in Namibia, from April 1989 to March 1990, during which UN Security Council Resolution 435 was implemented in the country under supervision of the UN Transitional Assistance Group (UNTAG). The book follows the dramatic events of that year, from the incursions that nearly wrecked the process on the first day of implementation, to elections, the drafting of the constitution, and the proclamation of independence on 21 March 1990. These events are set within their broader historical and social contexts.
--------------------------------------------------------
You Taught Me Language - a non-fiction work published by Oxford University Press, Cape Town
--------------------------------------------------------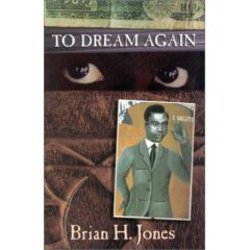 How to contact me:
E-mail address: embi1@bigpond.com
Other contact details:
201 Bourke Street, Goulburn, NSW 2580, Australia
Ph. within Australia (02) 4821 5927
Ph. from outside Australia ++6124821 5927